A dog that gave birth to several puppies in a car, just after she was rescued
A couple who were on holiday in Georgia, decided to save a pregnant dog that had a broken leg. She was in a rural shelter where she could have been put down. Once they got her into their car, she suddenly went into labour and gave birth to several puppies. Today, the whole family is doing well.
Before returning home, Rebecca Lynch decided to bring back a furry souvenir. Something a lot more lively than your usual holiday souvenir. She didn't want to leave Georgia without adopting a refuge dog in need of care. So with her husband in tow, she went to a rural shelter, looking for a dog to adopt. And that dog turned out to be Lizzy.
She was pregnant and at risk of being put down. What's more, she also had a broken leg. She needed help, a new home and someone to take care of her. Except that once on the road, and settled on the back seat of Rebecca and her husband's car, Lizzy went into labour.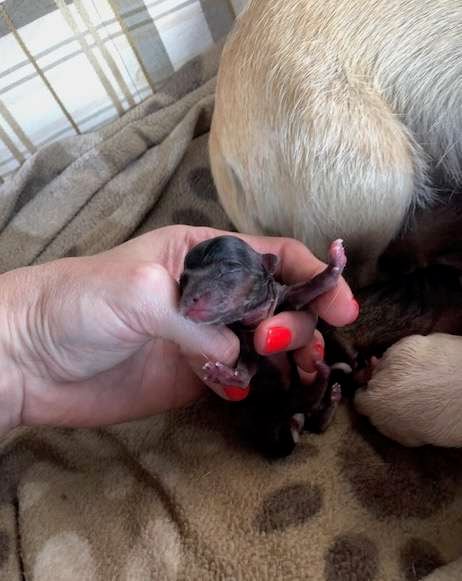 Six puppies later
An hour into their return trip, Lizzy started having contractions. "Once she felt comfortable, she thought it was time. Time to give birth to 3 puppies before arriving at the vet's. He said everything was going well ," Rebecca told The Dodo. She gave birth to 6 puppies in total.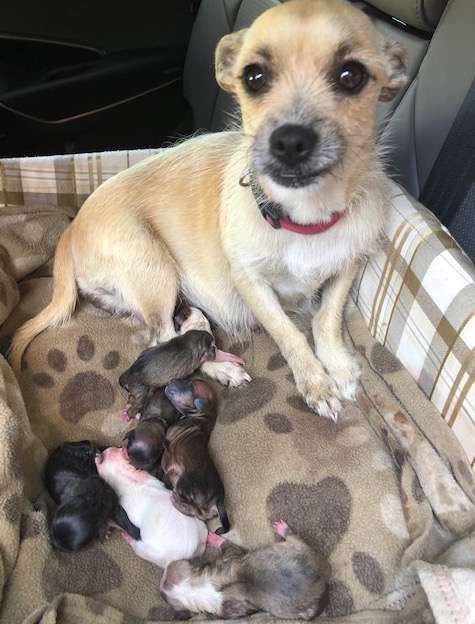 Lizzy and her puppies later returned to the vet's, to give Rebecca time to prepare their new home. Then there will come the time to say "goodbye". In the meantime Lizzy will be pampering them until they're all ready to find forever homes.

Par Alexandre Dieu
Rédacteur en chef
Passionné d'écriture, des réseaux sociaux (et bien évidemment des animaux), Alexandre Dieu est le rédacteur en chef de Woopets. Diplômé d'un Master Métiers de la rédaction, il travaille en harmonie avec 2 vétérinaires, une éducatrice canine, un journaliste et 2 rédacteurs spécialisés mobilisés pour Woopets.