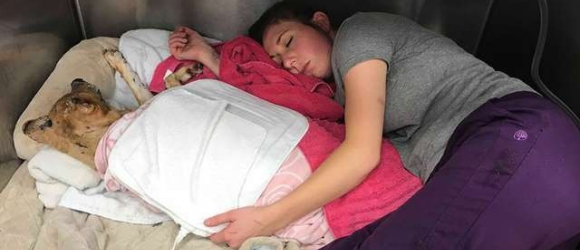 © Care More Animal Hospital

Taka the dog is still battling painful burns caused during a fire. Wracked by pain and having been left blind, this courageous pooch still relies heavily on the vet who took him under her wing.

Taka was caught in a fire that partially destroyed the home of his former owners, as explained by The Dodo. This 8 year-old Shiba Inu was on the veranda when a fire broke out in his family's home. His family hurriedly left the area after unsuccessfully attempting to save their trapped pet. Miraculously, he managed to escape, before being rescued by a neighbour who later took him to the Care More Animal Hospital in Martinez, Georgia (Southern USA).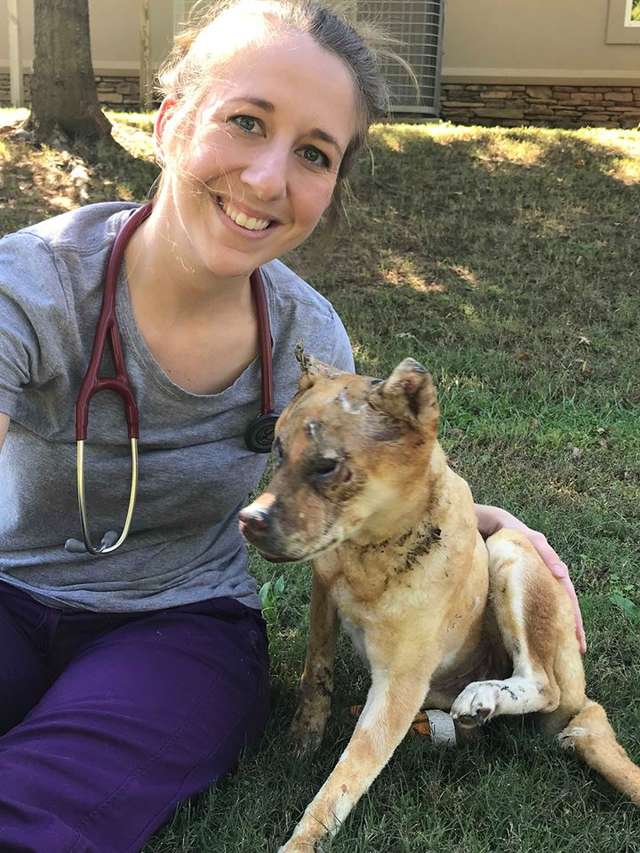 Taka was severely burned around the eyes, mouth, ears and stomach. Sadly, he had also lost his sight. Veterinarian Emily Martin gave him emergency treatment before he was transferred to the University of Georgia Animal Clinic so he could be hooked up to an oxygen device.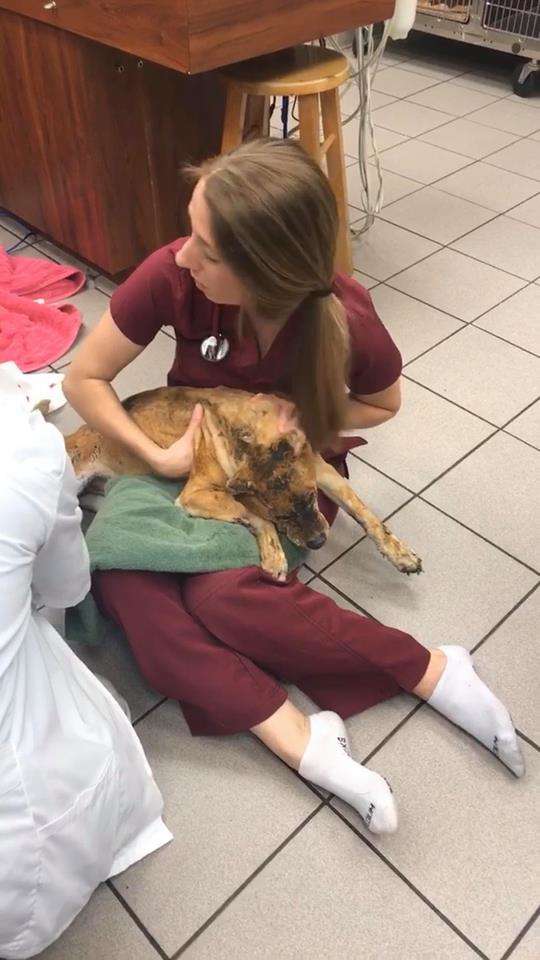 2 days later, Taka 's condition improved and he was allowed to return to the Care More Animal Hospital where Emily Martin was waiting for him.
The young vet was really worried about what would happen to this lovely dog. She stayed at his side to help ease his pain and even sang songs to him. One night, she took him home so that he wouldn't feel alone. She stayed up until the early morning in order to monitor his condition and reassure him. Back at the veterinary hospital, she went into his kennel and curled up by his side. A colleague managed to capture the scene on camera.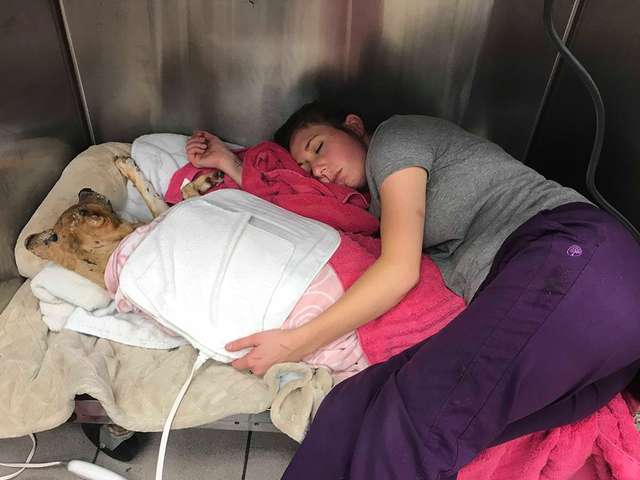 Emily Martin was so attached to Taka that she thought about adopting him. However, having 5 other dogs and a 7 month-old baby at home, she wasn't sure that adopting a blind, injured Shiba Inu with such specific needs would be a good idea.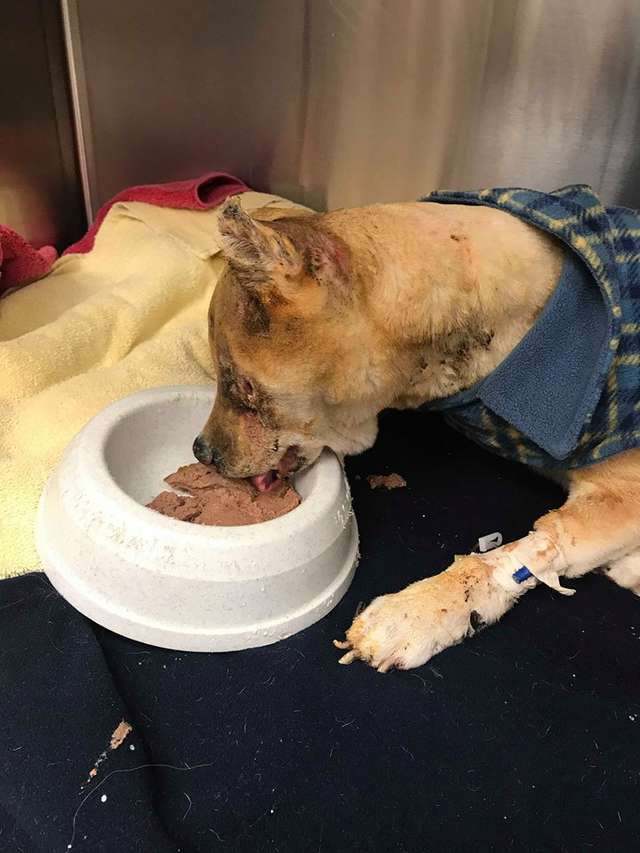 If a suitable forever home is found, this kind vet will let him be adopted, as, sadly, his original family no longer want to take him back.