A poorly cat that nobody wanted to touch finally received his first long-awaited hug
Suffering from scabies and completely worn out, Valentino the cat had clearly led an unhappy life for a while. Elaine's visit changed everything for this feline whose future looked so bleak.
When Elaine Seamans visited sick animals at a shelter in Baldwin Park, California, she did not expect to come across such a poorly cat. The cat in question, named Valentino, seemed to have given up on life, as told by Love Meow.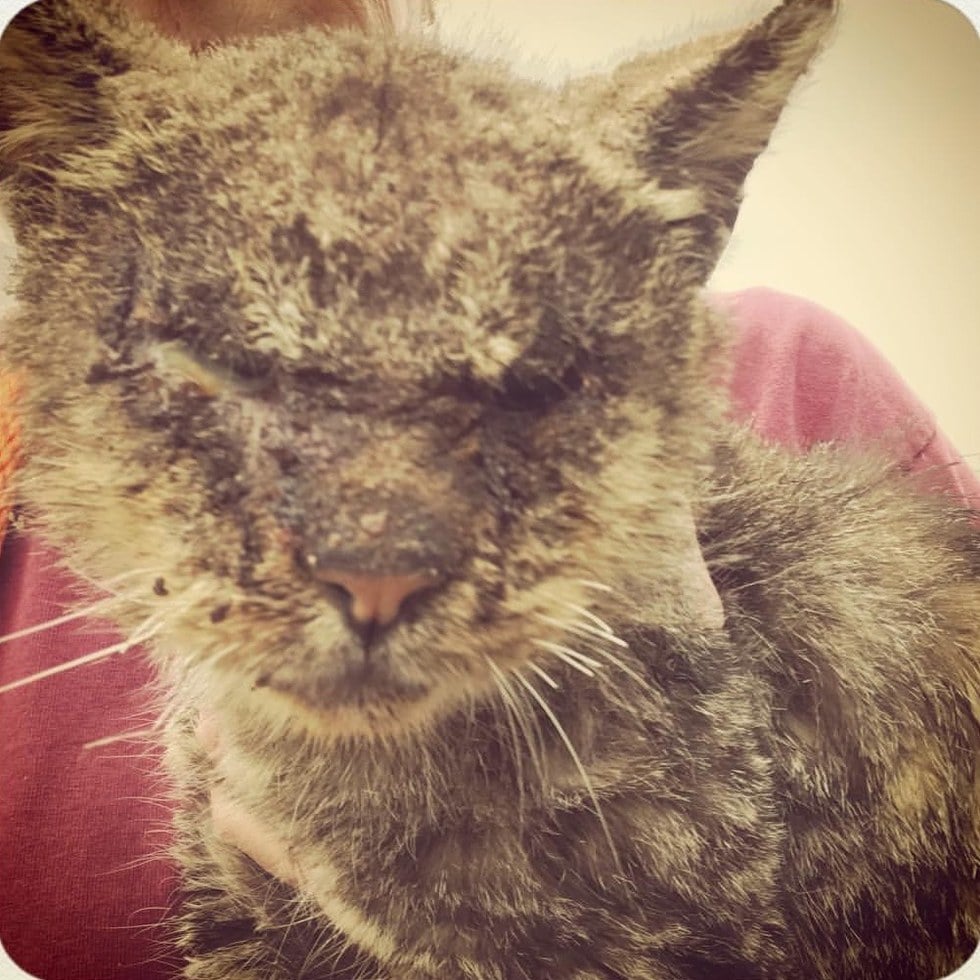 Infested with contagious sarcoptic scabies, this sickly feline also had a severe eye infection that prevented him from opening his eyes. He seemed dejected and exhausted. Elaine Seamans opened the door of his cage whereupon Valentino slowly got up and turned towards her. Then he uttered a meow that she'd never heard before - a heart-breaking sign of distress.
She hugged him for a while and the cat's meow changed to one of relief and gratitude.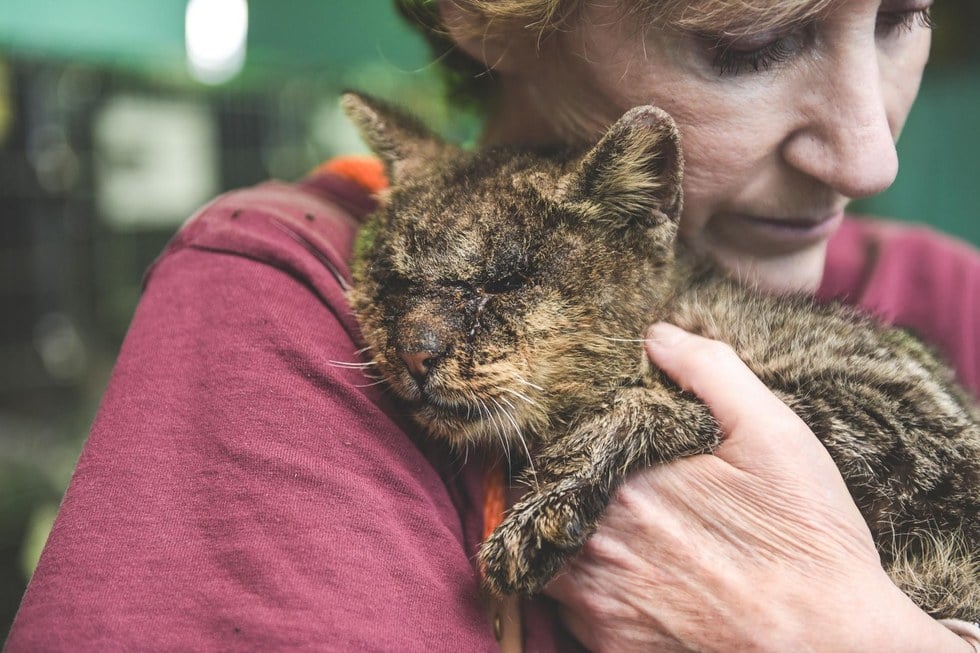 This hug was all that Valentino needed... Or rather desperately needed! And it was precisely this encounter that saved his life.
While she was still with the cat, Elaine Seamans called Toby Wisneski, founder of the Leave No Pets Behind charity, and he listened to Valentino 's meowing over the phone. It was enough to convince him to help this sad kitty.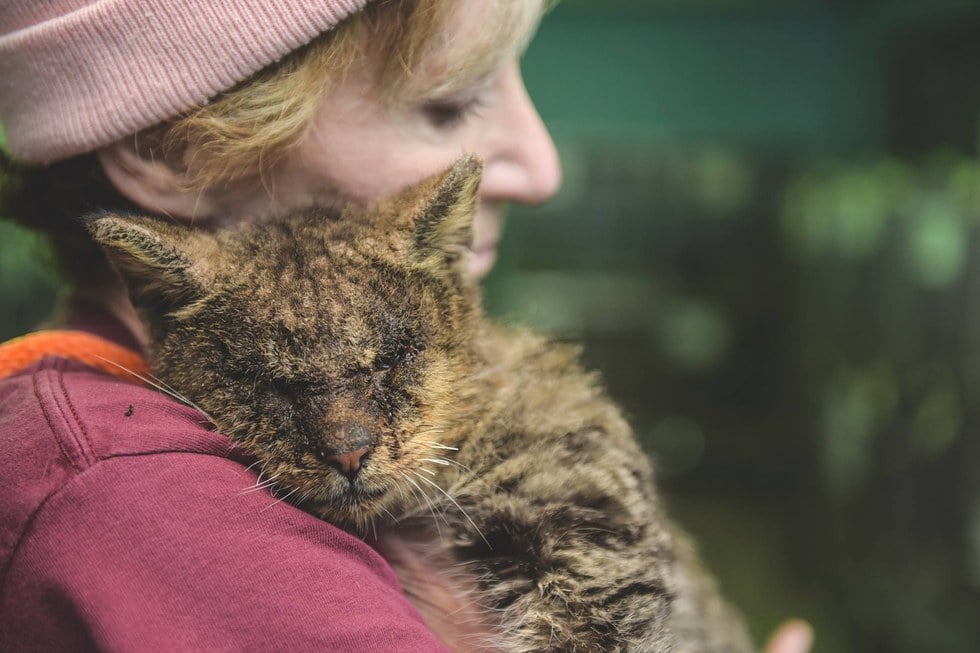 Shortly afterwards Toby Wisneski visited the shelter. He immediately took the cat to The Pet Doctors of Sherman Oaks, where he began his long road to recovery. Since then his health has gradually improved, as has his appearance and his morale. He was soon able to open his eyes. He is on the home straight and will soon be ready for adoption and a forever home...