A seriously ill stray cat avoids certain death thanks to an animal-loving Good Samaritan
When Rachel Brown took a poorly stray cat to the vets, she was told that the sickly kitty had little chance of surviving. Thankfully she went for a cure rather than kill approach and the result astonished all the professionals who'd more or less lost hope!
Because for Rachel Brown giving up on Jon Snow was simply out of the question. In June 2016, Rachel found a starving stray wandering the streets of Cheongju in South Korea. The cat wasn't just famished, but also seriously ill. A Facebook page dedicated to Jon Snow narrates this extremely touching cat rescue story.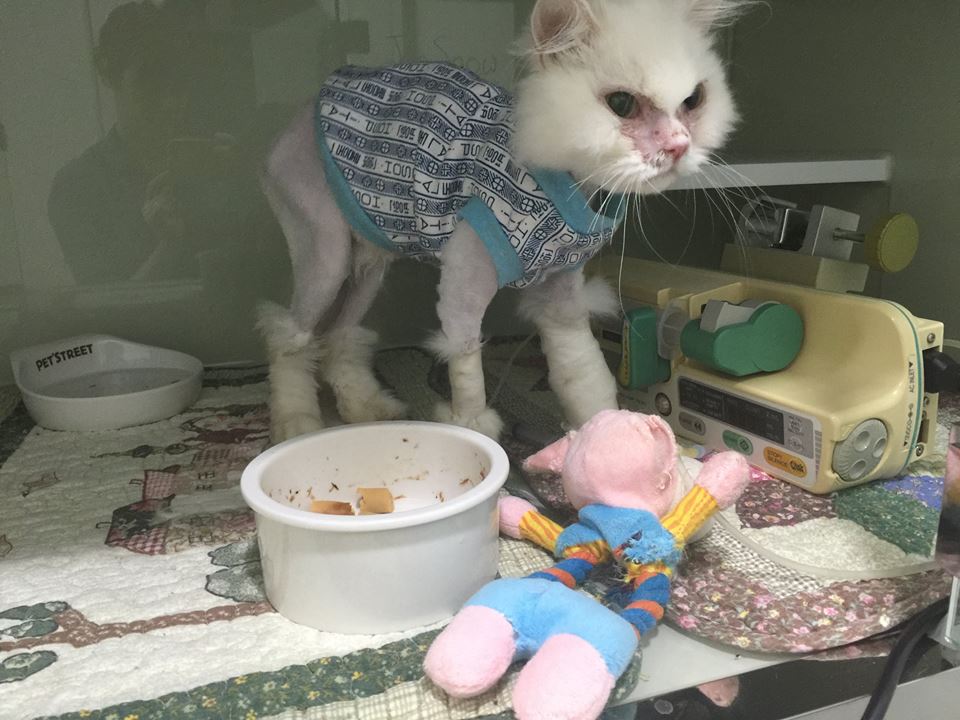 Avez-vous un animal de compagnie ?
Two days after rescuing Jon, Rachel received the bad news that he was severely dehydrated, emaciated and suffering from a respiratory tract infection. The shelter where she had temporarily placed Jon told her that the necessary treatment would be particularly expensive. Much as they understood her desire to help the cat, they said it "he wasn't worth it ". Rachel, however, wasn't going to be beaten: "That basically solidified my decision and I told him I would be there the next day to pick him up."
In the days that followed, Rachel took Jon Snow to see a vet and find out more about his state of health. And there was only more bad news to come as Jon tested positive for coronavirus, a Herpes virus and showed signs of having infectious peritonitis. "He weighed 1.5 kg, and they said he was 1-2 years old. He had ulcers in his mouth and inflammation throughout his body. He also threw up blood," explained Rachel. "The vet took me into her office and told me they were 80% sure he had infectious peritonitis, which is a fatal and incurable disease. She said his kidney and liver were failing." Despite the terrible news, Rachel was determined that Jon receive treatment.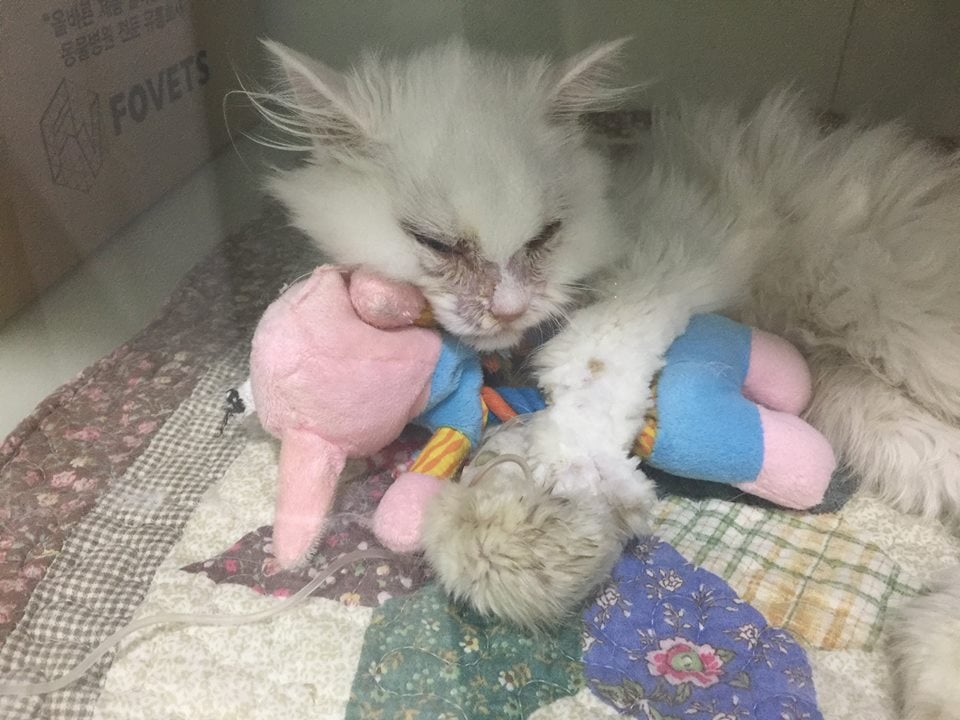 The result was nothing short of a miracle!
Once he'd been treated, Jon Snow spent 5 days recovering in the animal hospital. As Rachel says, "On the fourth day he started playing and exploring in the exam room. On the fifth day, they tested his blood again and his levels were normal!" The result was nothing short of a miracle!
After two weeks, tests showed Jon Snow no longer had any trace of infection. " He did one more week of reduced dose medication, still getting all the other things. At his checkup one week later, the vet said Jon was in really good health," explains Rachel, who continued to give him liver supplements every other day.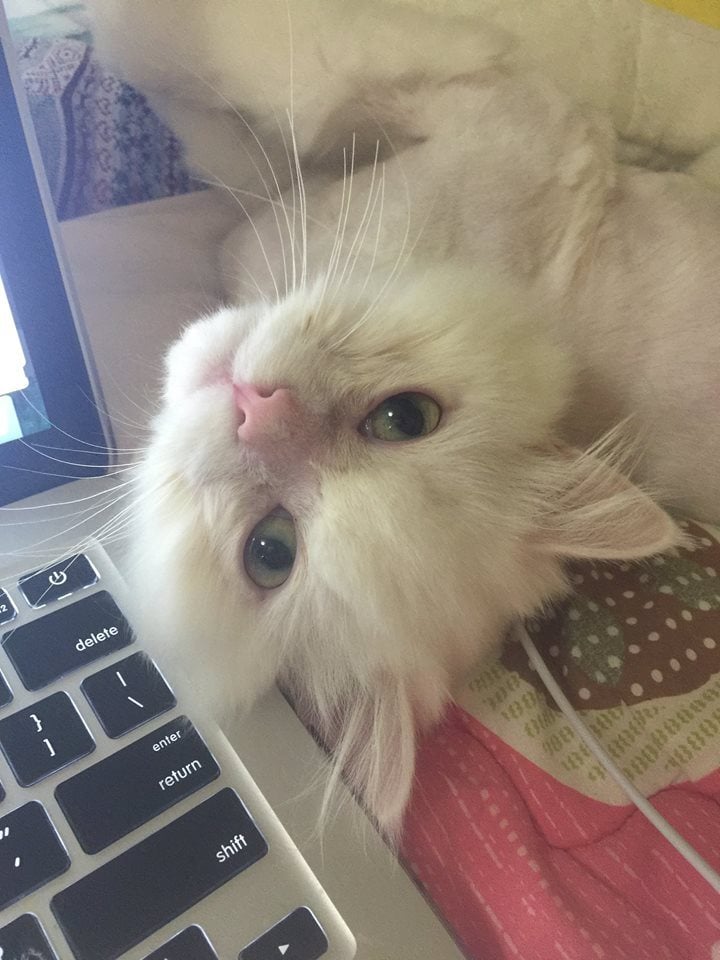 Today, Jon leads a normal, healthy, happy life! "He follows me around my apartment and always wants to be near me. He sleeps with me in my bed and sometimes right on top of my head." A heart-warming tale of a kind woman and one brave kitty: a tale where hope and determination saved a courageous cat from a certain death!

Par Alexandre Dieu
Rédacteur en chef
Passionné d'écriture, des réseaux sociaux (et bien évidemment des animaux), Alexandre Dieu est le rédacteur en chef de Woopets. Diplômé d'un Master Métiers de la rédaction, il travaille en harmonie avec 2 vétérinaires, une éducatrice canine, un journaliste et 2 rédacteurs spécialisés mobilisés pour Woopets.