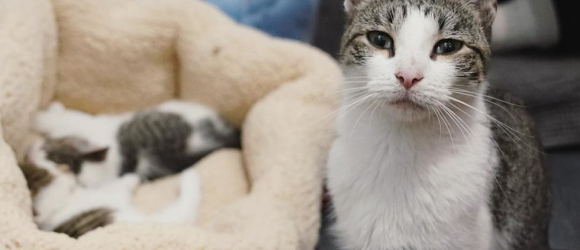 © Flatbush Cats

A cat took refuge in a garage in order to give birth to her litter. A few weeks later, a rescue charity took over the care of this mother and her kittens.

Will is the founder of Flatbush Cats, a charity based in Brooklyn that helps cats in distress. A few weeks ago, he was contacted about a cat that had just given birth in a garage. The house in question happened to be that of Will's neighbour.

The owner's garage door hadn't been properly closed and the kitty snuck in and gave birth to 3 kittens. Several days elapsed before the homeowner discovered what had happened and she quickly contacted Will.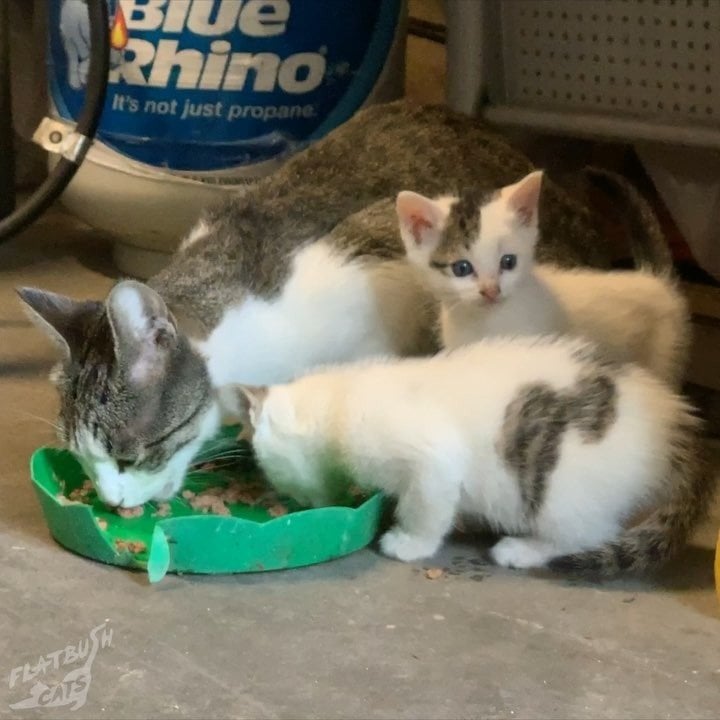 Will went round to check out what was going on and the moment he walked into the garage, he was delighted by the reaction of the cat. This friendly kitty immediately approached him.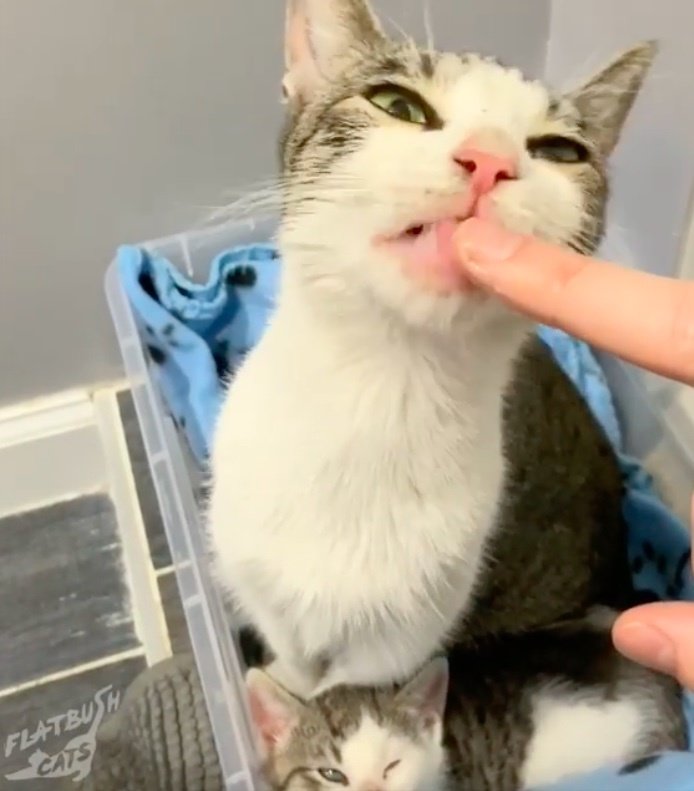 She was extremely affectionate and let herself be petted by the stranger who'd come to help her and her offspring. She remained completely calm when he picked her up. He popped her into a container that he'd placed in the middle of the garage, his aim being to encourage the kittens to come out of their hidey-hole and join their mum. One by one, the kittens came out and found her.
Once back at the refuge, the 4 cats, now named Potato (the mother), Crinkle, Tot and Shoestring, received the care they needed: a good clean and worm plus flea treatment…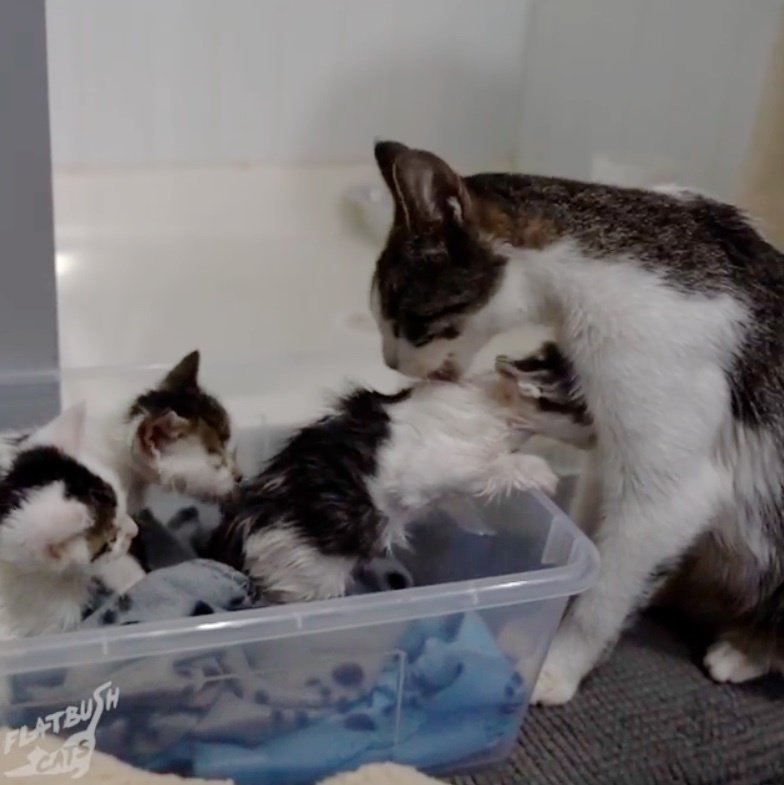 They were then taken to their foster home where Amelia, one of Flatbush Cat's volunteers, settled them in until they could find forever homes.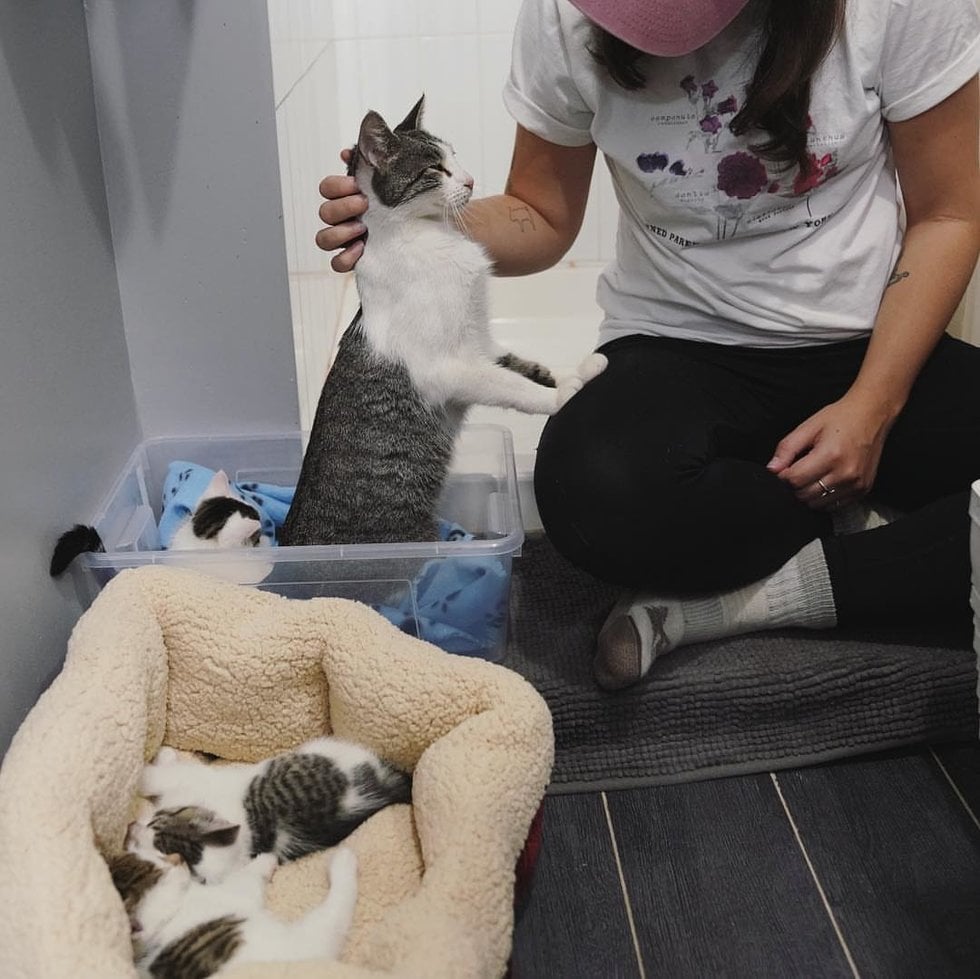 She put them in a cosy room, but that didn't stop Potato from regularly seeking Amelia out for a cuddle, almost as if she wanted to say thank you for having saved her young brood.