Found injured, cold and terrified, this puppy's now ready to enjoy her new lease of life
When she was found by a rubbish dump, Hootie the puppy was in very bad shape. Besides being freezing cold and scared to death, this tiny dog was also badly injured. A couple took her in, giving her an unexpected chance to live the life she deserves.
It was on a particularly cold November morning that Hootie's plight was discovered, as explained by The Dodo. A women spotted this puppy when she walked by a pile of rubbish in Baltimore, Maryland (northeastern United States).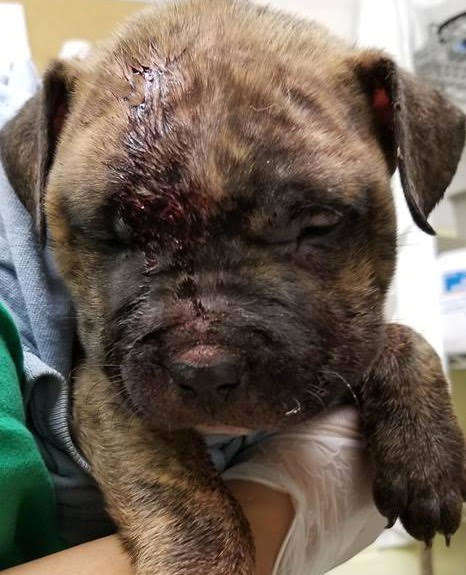 Hootie was only 5 months old. She was very cold and extremely frightened. She had a head injury, which was particularly swollen, as well as another injury on her front left leg. She was taken to the Baltimore Animal Rescue and Care Shelter (BARCS) where the veterinary team found she had broken bones near her eye as well as her skull and jaw. She could barely open her eyes and mouth. The vets who examined her believe she was attacked by an animal before being thrown into the rubbish dump by someone.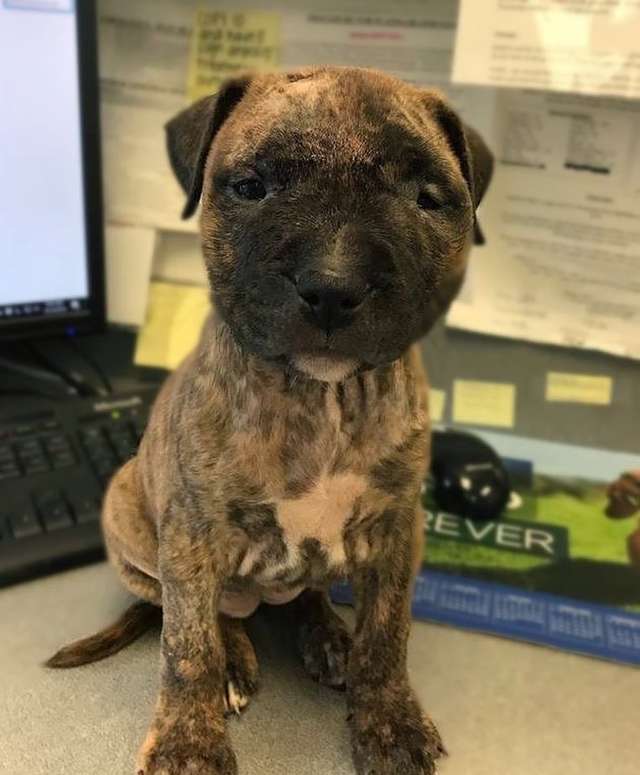 Dana Hersl, a BARCS member, offered to foster her and, with the help of her partner, nurse her back to health. During the drive to her house, the radio played Only Wanna Be With You by Hootie and the Blowfish. That's why the couple decided to name her Hootie.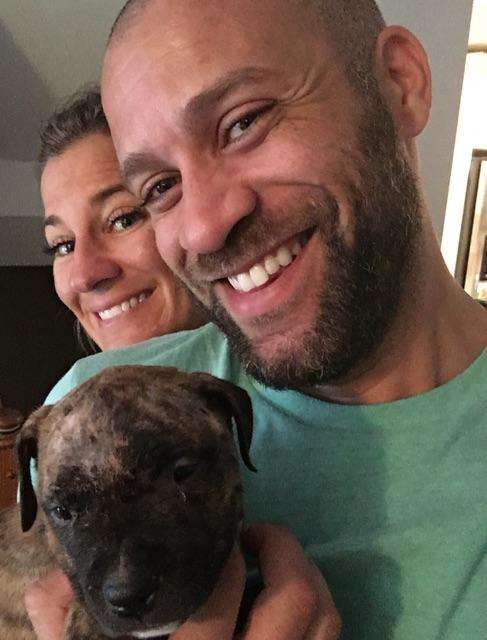 Dana and her partner gave the pup all the love, care and attention she needed.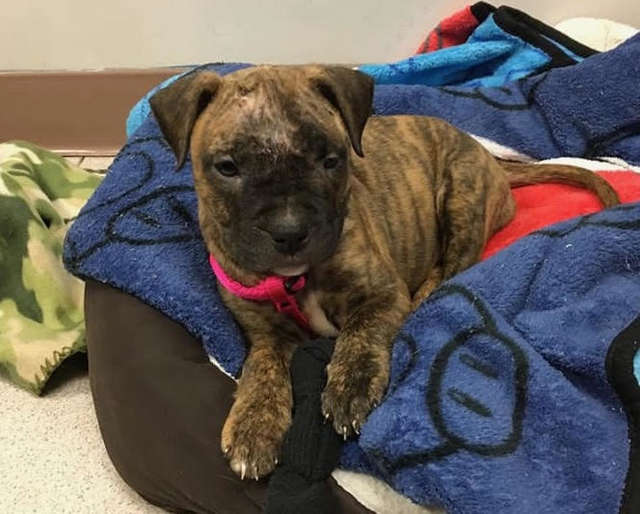 After a few weeks, the swelling on her head had reduced enough for her to be able to eat without help. She started playing with the other family animals - 3 dogs and a cat - and became really close to the couple's 6 year old son.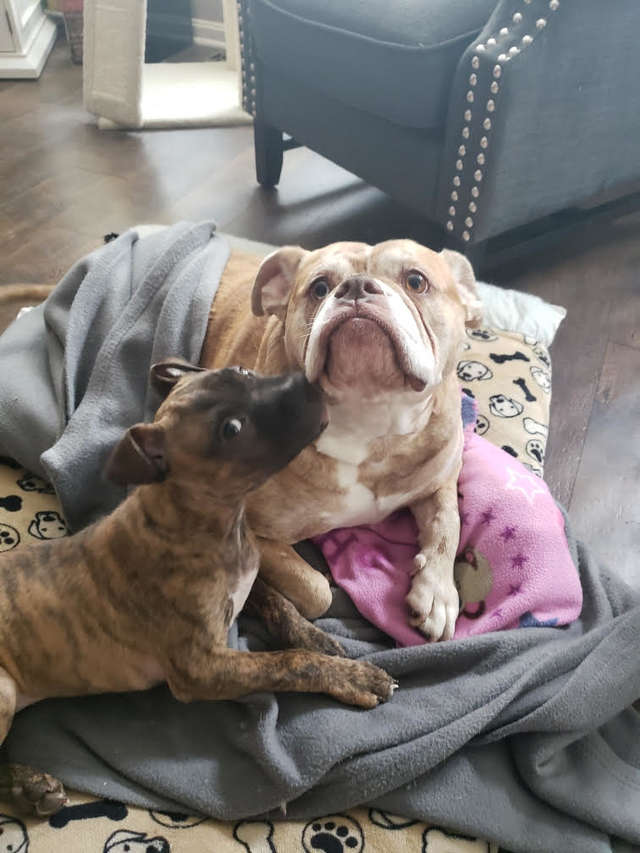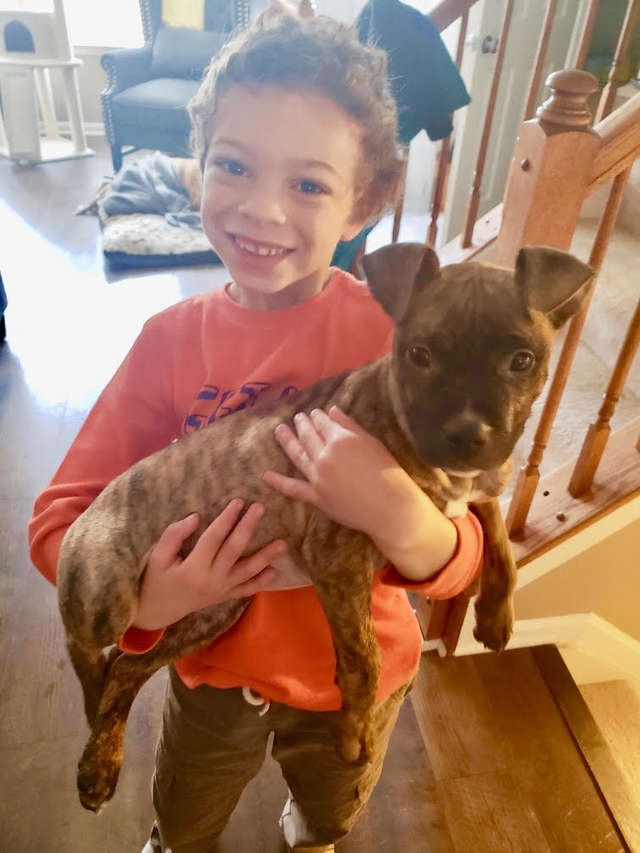 Today, Hootie is 3 months old and well on her way to a full recovery. When she's ready, she'll be neutered and then the hunt will be on for a forever family.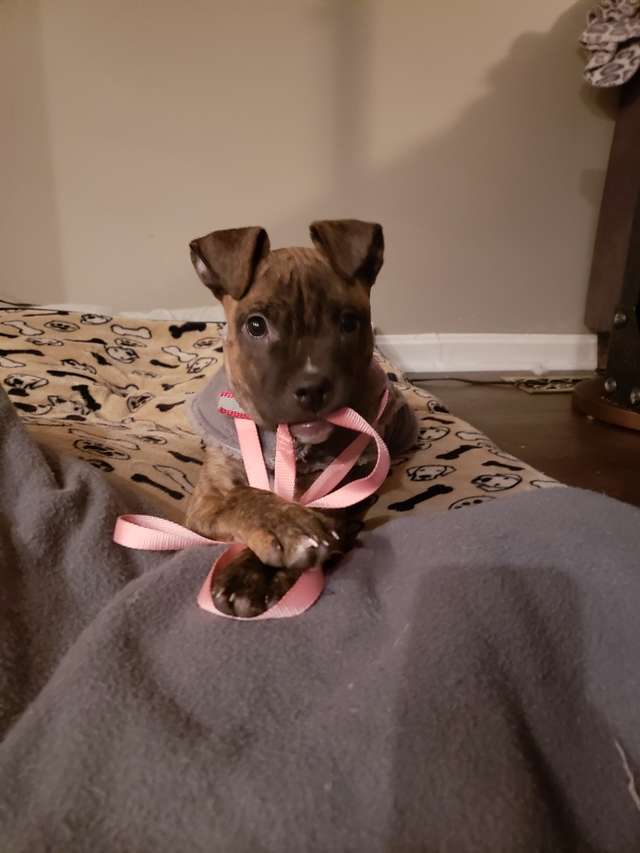 Par Alexandre Dieu
Rédacteur en chef
Passionné d'écriture, des réseaux sociaux (et bien évidemment des animaux), Alexandre Dieu est le rédacteur en chef de Woopets. Diplômé d'un Master Métiers de la rédaction, il travaille en harmonie avec 2 vétérinaires, une éducatrice canine, un journaliste et 2 rédacteurs spécialisés mobilisés pour Woopets.