Imagine these vets' surprise when a blue dog rocked up at their clinic!
Surprisingly, the owner of Taylor, a young dog with a blue coat, didn't bring take her to the vets' because of her alarming colour. He was worried because she was refusing to eat.
This crazy story was first reported by The Dodo, but fortunately it had a happy ending for everyone involved.
Last October, vets at Darwin Animal Doctors, which is based in the Galapagos, an archipelago off Ecuador, were stopped by a volunteer who had just seen something really weird in front of their clinic. A man had just arrived with a blue puppy...
According to Zoe Hawthorne-Loizeaux's Facebook post, the Darwin Animal Doctors' team, "at first had no idea what she was going on about..." A puppy with a blue tongue? Blue eyes? An unknown breed? They rushed outside and found a puppy... covered in blue paint.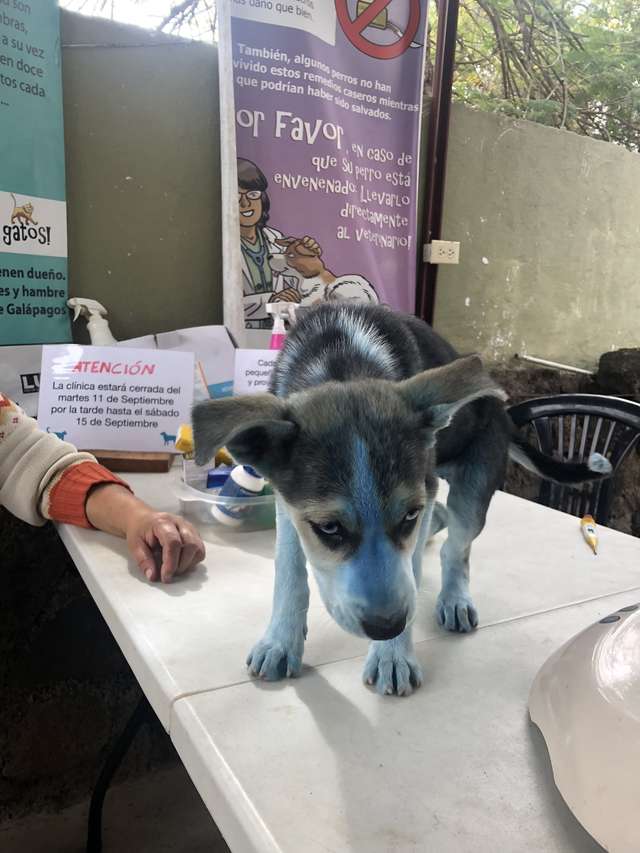 But it wasn't 5-month-old Taylor's colour that caused her owner to get her checked out. He explained to the vets that he was worried about her because she refused to eat for two days. It turned out that two days previously, Taylor had played with a pot of blue paint, but the man didn't link her escapades with her lack of appetite.
The Darwin Animal Doctors' team, however, immediately connected the two; the dog had ingested paint while playing with the pot. This had caused digestive problems.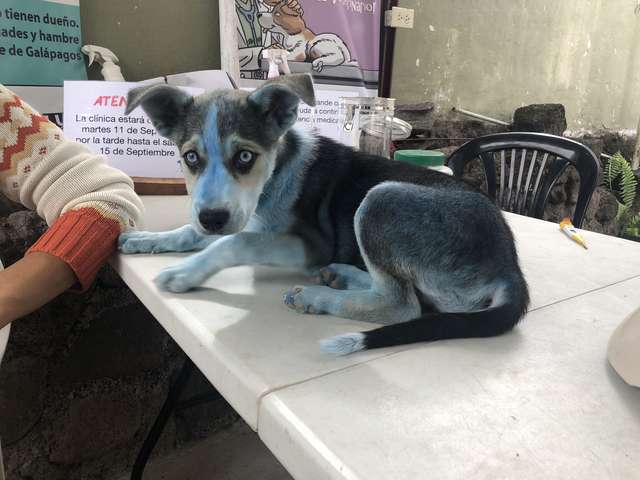 They gave her a treatment and told her owner to give her a good bath. They told him not to scrub, but to repeatedly bathe her gently with a dog shampoo.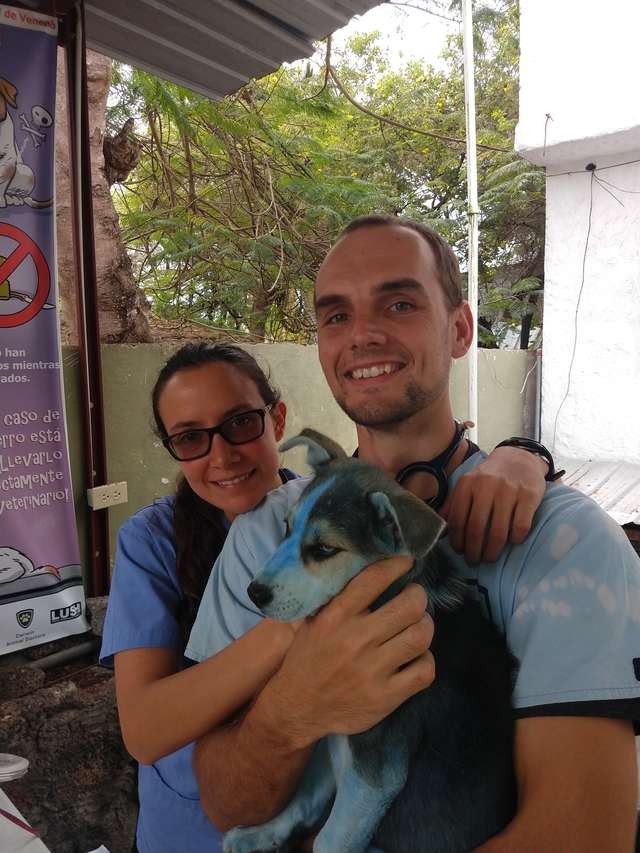 He did what he was told and a few days later, Taylor returned to the clinic for a follow-up exam. The Darwin Animal Doctors team was delighted to see that their young patient had not only regained her beautiful black and charcoal black coat, but that she had, moreover, got over her tummy troubles.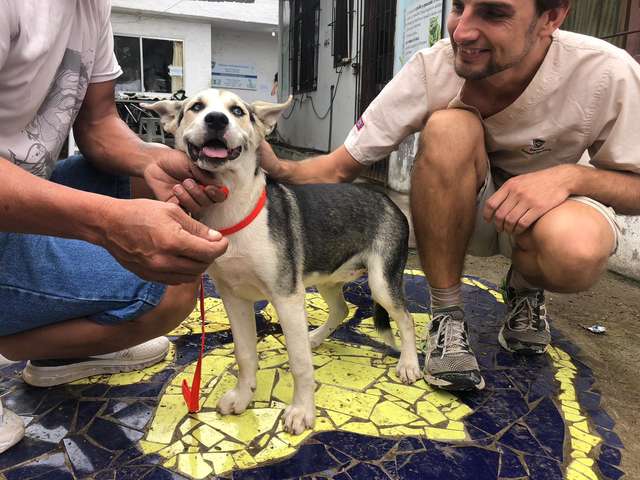 Apart from regaining her appetite, she also gained a nickname - one of the vets decided to call her 'Smurf'!